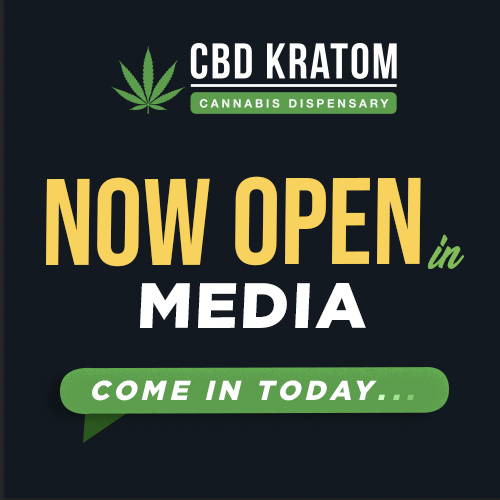 WE HAVE A SPECIAL DEAL FOR YOU!
Print or screenshot this offer!
Present in-store to the store associate.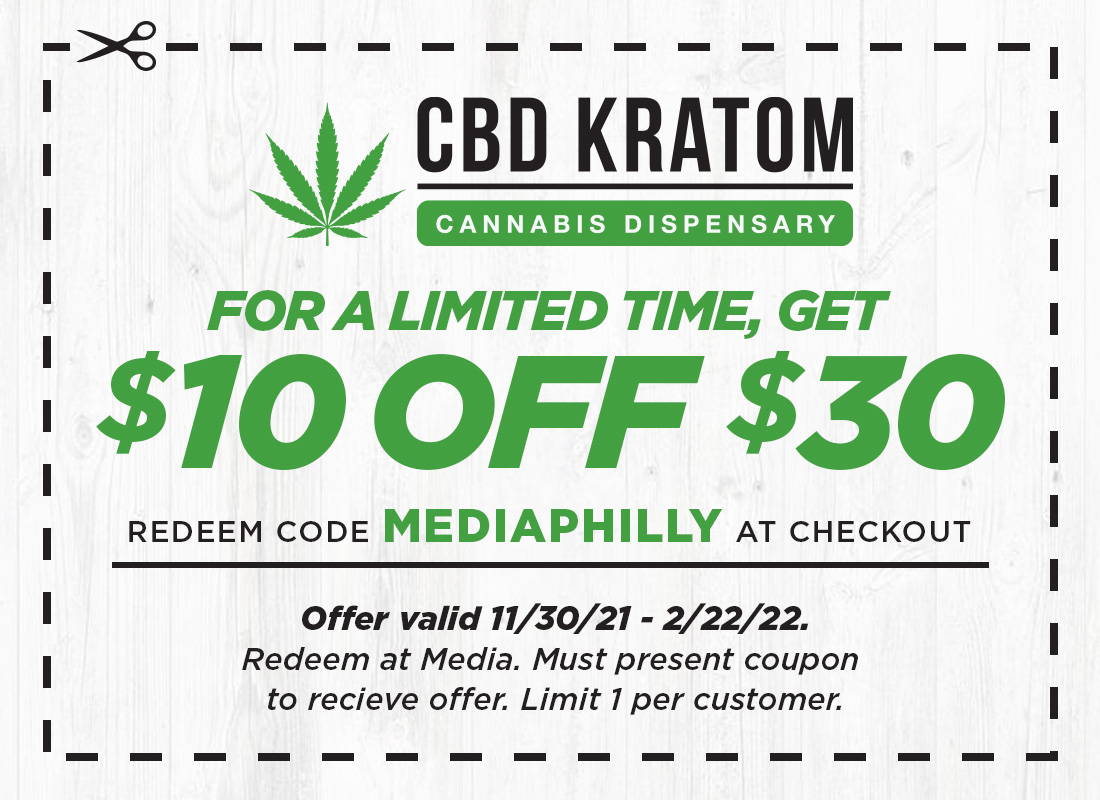 CBD Kratom is the leading-edge dispensary for CBD, kratom, delta-8 THC and other cannabis products. We offer offer over 600 cannabis products and over 50 strains of kratom and kratom specialty items.
CBD Kratom has 47 retail locations nationwide and 2 stores in the Philadelphia area. Stop by our new Media store and help us celebrate with this limited time deal.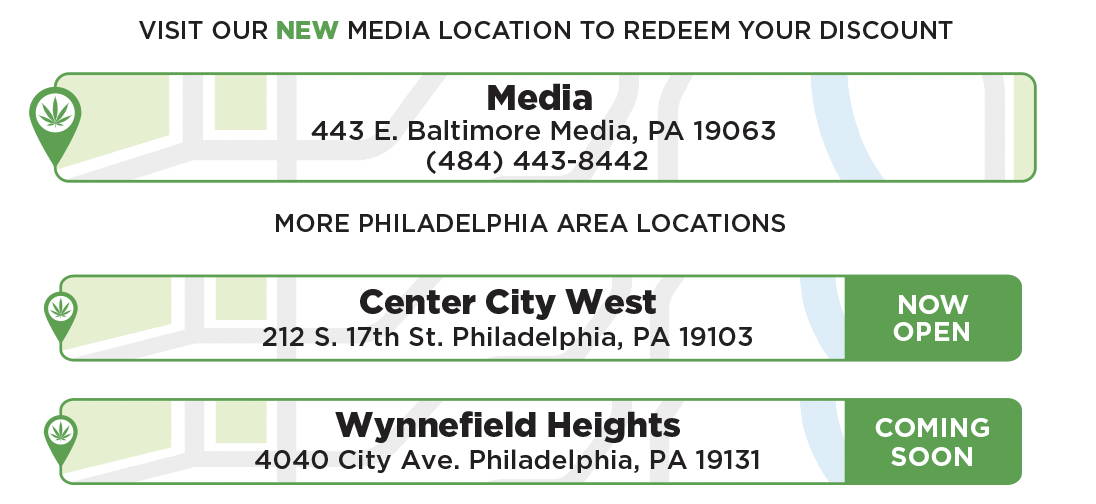 Have Questions? We Have Answers!
Set up a 1-on-1 consultation with a CBD Kratom expert.
We are now offering virtual, 15-minute free appointments with one of our CBD and Kratom expert staff through video or a phone call. Schedule an appointment and ask questions about products, dosages, and what product might be best for you so you can find relief now. Schedule your appointment today!