WE HAVE A SPECIAL DEAL FOR YOU!
CBD Kratom is the leading-edge dispensary for CBD, kratom, delta-8 THC and other cannabis products. CBD Kratom offers over 600 cannabis products and over 50 strains of kratom and kratom specialty items. With 41 locations nationwide, CBD Kratom has opened our 3rd location in New York City in the Flatiron District. To celebrate, we are offering a special, limited time deal.
Present the coupon below in our Flatiron location and receive $10 off your purchase of $30 or more.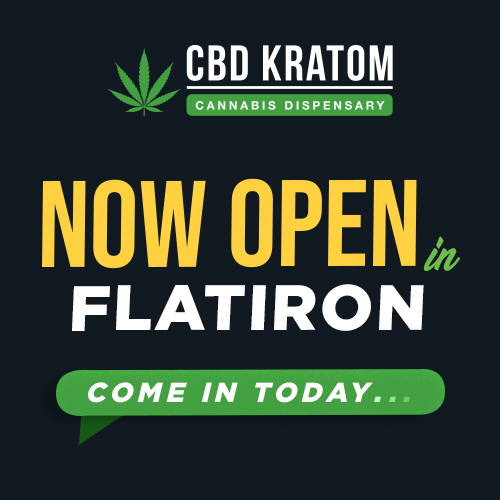 Present this coupon at the store to get $10 off your $30 purchase.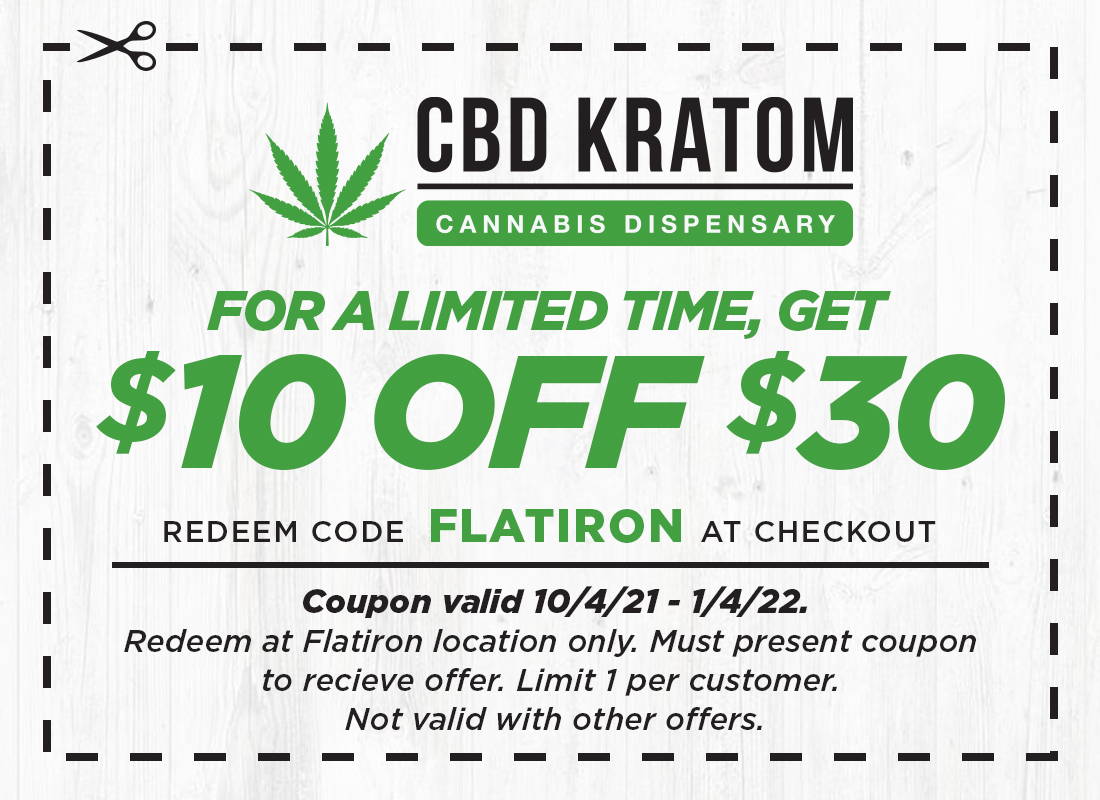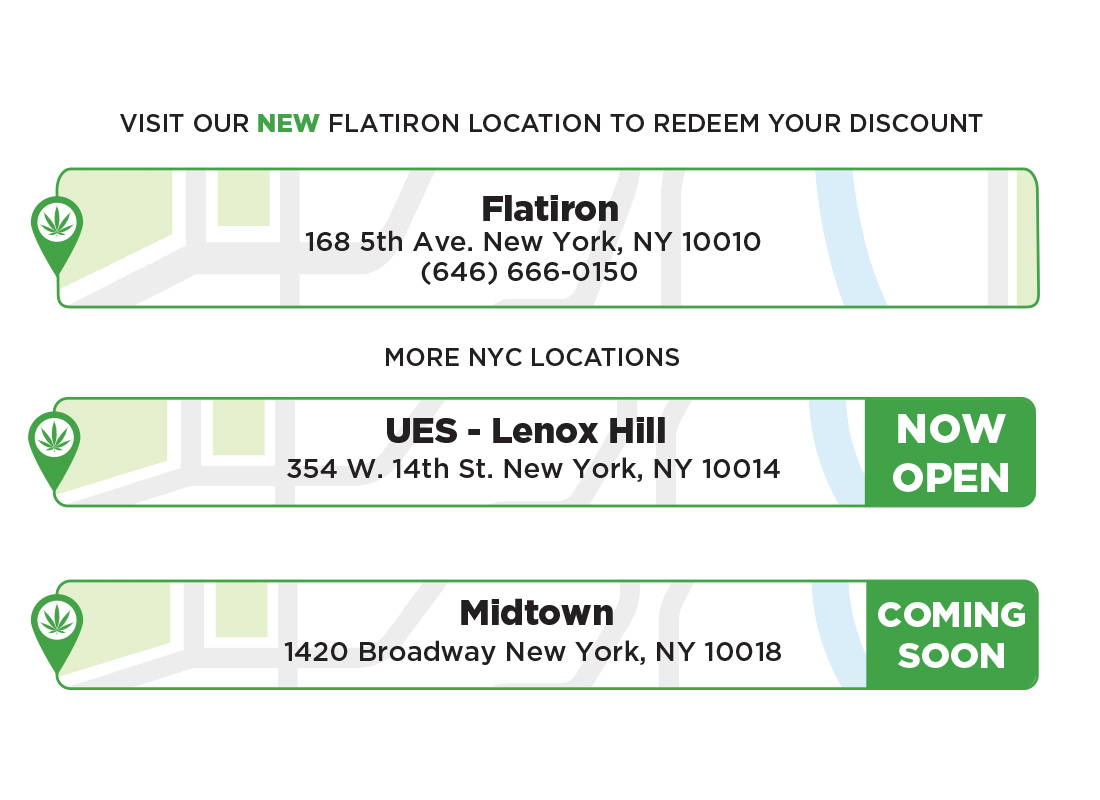 Learn more about CBD, Kratom and Δ8-THC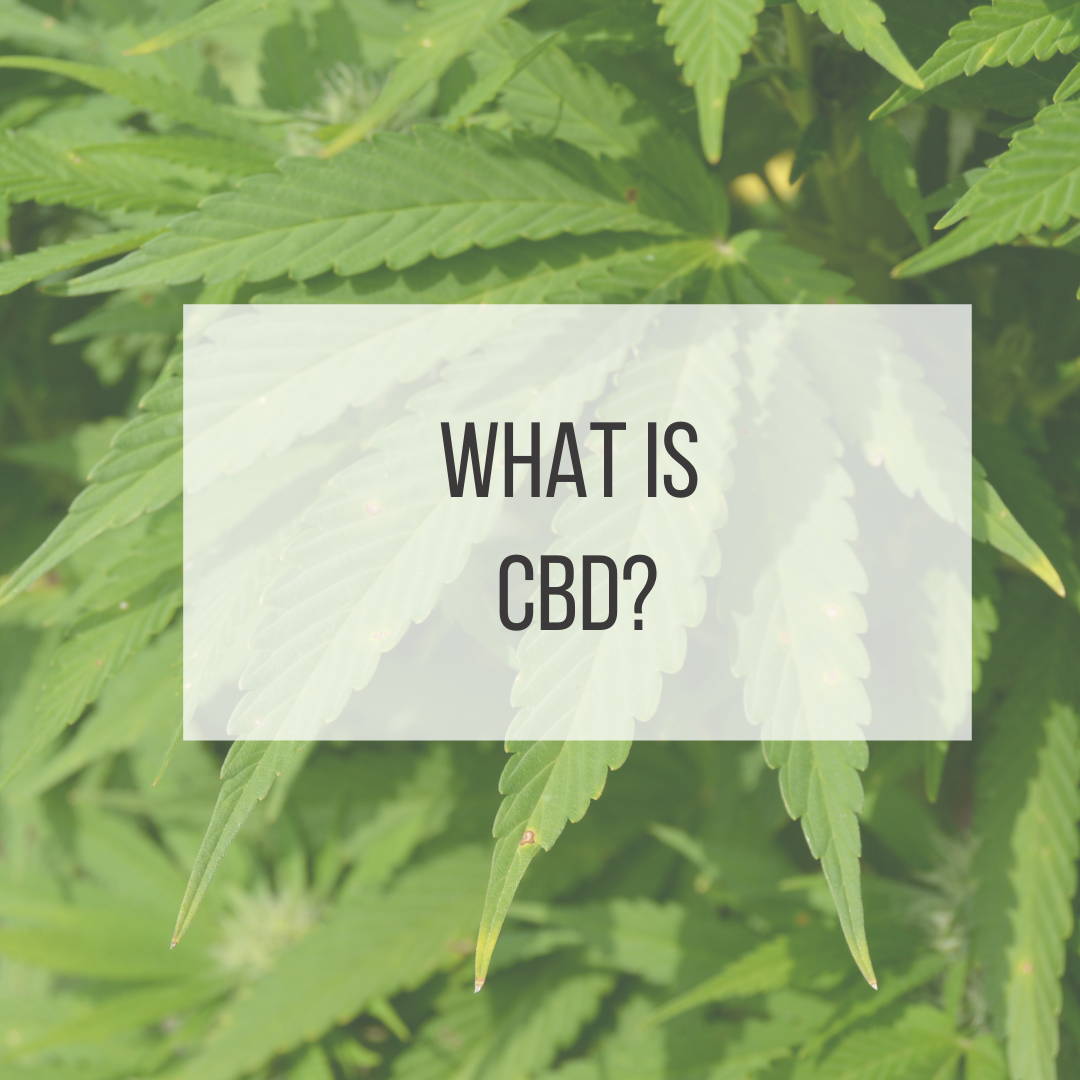 CBD is a safe, non-addictive substance derived from a natural chemical compound active in the hemp plant. It offers a variety of health benefits that reduce anxiety, pain, and sleeplessness without producing a 'high' for the user.
Kratom is a relative of the coffee family and native to Southeast Asia where it was used for many years as a natural pain killer. Its active alkaloids ingredients can offer pain relief, energy, immune boost & focus..
Have Questions? We Have Answers!
Set up a 1-on-1 consultation with a CBD Kratom expert.
We are now offering virtual, 15-minute free appointments with one of our CBD and Kratom expert staff through video or a phone call. Schedule an appointment and ask questions about products, dosages, and what product might be best for you so you can find relief now. Schedule your appointment today!